We often wonder what kind of process other product teams have created, planned, and most importantly, how they have implemented it.
That is why we at Producter have compiled 50 different case studies for you.
Brought to you by Roadmape
"Engagement" is a term that is so overused in product management that it has almost lost its meaning. So often I've heard from teams, "We'll measure the success of this test with engagement," which could mean anything from feature click-through to bounce to we-aren't-really-sure-this-will-drive-conversion-so-we're-hedging-our-bet. Underneath, the reason this term has been co-opted and jargonized is that genuine, productive engagement can be ramped toward long-term customer loyalty. And loyalty pays off: a loyalty increase of 7% can boost lifetime profits per customer by as much as 85%, and a loyalty increase of 3% can correlate to a 10% cost reduction (Brand Keys).
---
---
As a data analyst supporting a mobile subscription business, Netflix's Q1 '21 subscriber growth miss is a classic example of when I would get called for recommendations to prevent a miss in the future. I thought this would make an interesting case study to discuss my approach to finding insights to drive subscriber growth. Sadly I'm not a Netflix employee and will be limited to publicly available data but the wealth of information on the Internet about Netflix is sufficient to generate insights for this case study.
---
As part of the Design Challenge from productdesign.tips, our team came together to find ways for Amazon to encourage more sustainability on their e-commerce platform. As with any unsolicited design project, the challenge comes with a lack of access to application analytics and technical feasibilities. Nonetheless, the question remains: How might we design checkout screens for an e-commerce app to help people recycle the goods they buy?
Quora has become a substantive resource for millions of entrepreneurs and one of the best sources for Business to Business market. Majorly used by writers, scholars, bloggers, investors, consultants, students this Q/A site has much to offer in terms of knowledge sharing, connection building and information gathering.
---
---
Jambb is an emerging social platform where creators grow their communities by recognizing and rewarding fans for their support. Currently, creators monetize fan engagement through advertisements, merchandise, and subscriptions, to name a few. However, this only represents 1% of fans, leaving the other 99% (who contribute in non-monetary ways) without the same content, access, and recognition that they deserve.
---
Summary: The project was done as a part of a user experience design challenge given to me by a company. I was given the brief by them to work on a feature of Spotify and I spent around 25–30 hours on the challenge in which I went through the entire process, from the research to testing.
---
Quick-fire question; what is the single most important and widely used feature in a phone — asides from texting and instant messaging friends, coworkers and family? Maybe you guessed right, perhaps this feature is so integrated into your life that you didn't even think about it — either way, it is your phone's GPS. It is reasonable to say that GPS technology has changed society's lives in ways we never could've imagined. Gone are the days of using physically printed maps and almanacks, when we now have smartphones with navigation apps. Since the launch of the iPhone and the App Store, consumers have been able to use different apps for their personal navigation needs. Everyone has a preference, and apps have come out to try and address every need.
---
In 2018, Miro was hardly a blip on the radar in the Design world. Fast forward two years, and suddenly Miro is solidly the number one tool for brainstorming and ideation.
---
Click below to see the complete list👇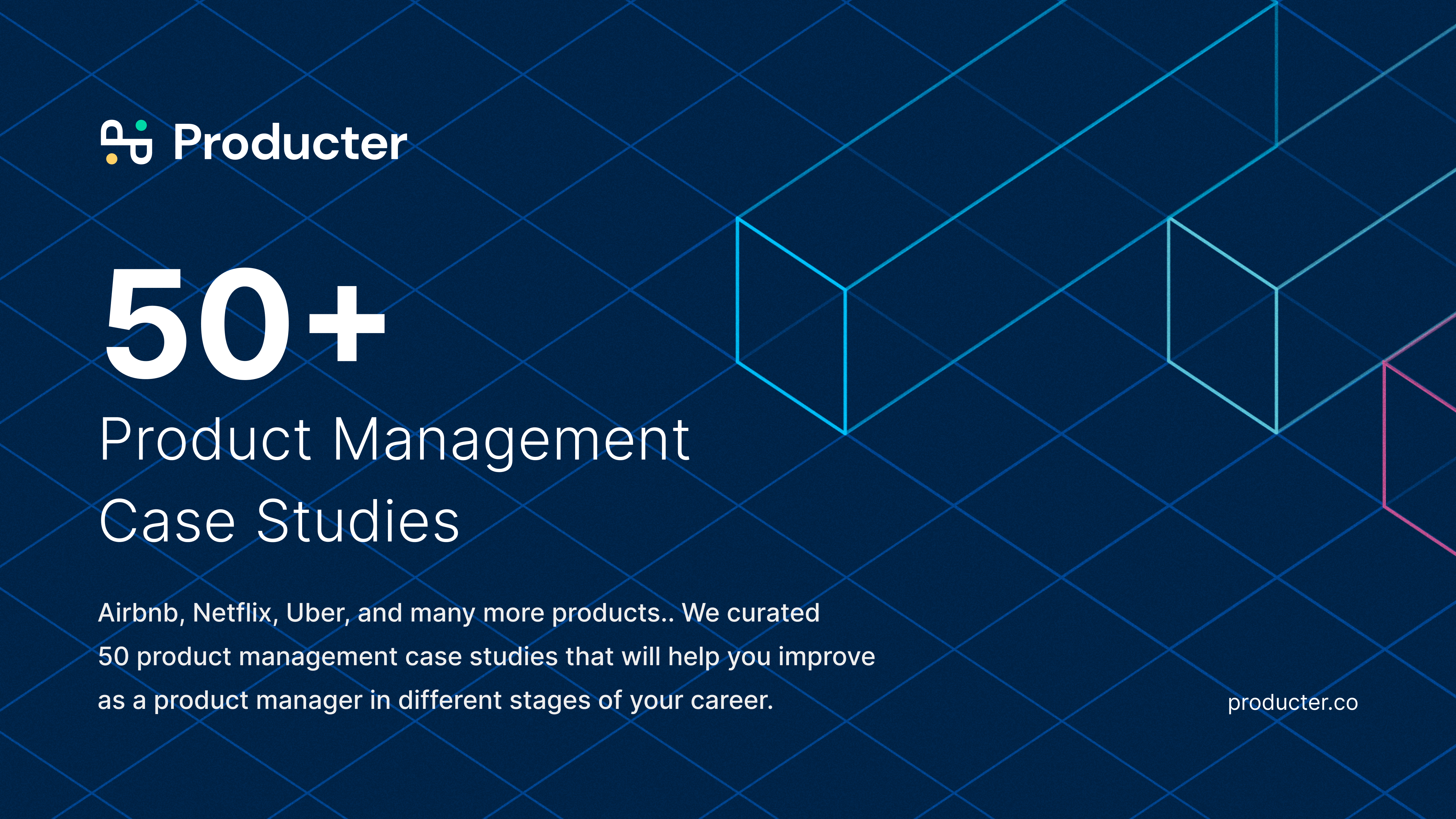 ---
Producter is a product management tool designed to become customer-driven.
It helps you collect feedback, manage tasks, sharing product updates, creating product docs, and tracking roadmap.